Preset with Todd Osborn – Beginnings of Grime and Dubstep: 2000-2004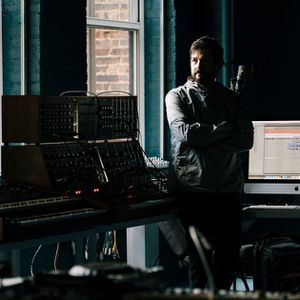 A look back at the early grime & dubstep beats. Hard to believe that some of these tracks are 15 years old!
Chameleonic selector Todd Osborn presents his latest genre distillation, this time drawing on early low-end rumblings from South London.
Tracklist
Twisted – Strike The Match (F1 Dub Instrumental) [Self-Released]
Wizzbit – Oldskool [Road]
Starfox – Blink [Slimzos]
Artwork – Red [Big Apple]
Darqwan – As We Enta [Soulja]
Menta – Sounds Of Da Future [Sounds Of Da Future]
Menta – Jacknife [Sounds Of Da Future]
Fresh & Steady – Behind You [Fragile Beatz]
Plasticman – Hard Graft (Mark One Remix) [Contagious]
Mark One – Bad Mood [Soulja]
Plasticman – Aqua Riddim [Terrorhythm]
Alias – Fight Club [Self-Released]
Alias – Gladiator [Self-Released]
Musical Mob – Pulse X [Inspired Sounds]
Plasticman – The Lift [Road]
2nd II None – Signal [Road]
Benga & Skream – The Judgement [Big Apple]
2 Twisted – Strike The Match (Relick) [Self-Released]
N/A – N/A [N/A]
Toasty – Too Hot [Storming]
Toasty – The Knowledge [Hotflush]
Acen – Licka [Unreal]
DJ Ras Kwame – Spanish Fly [Soulja]
Nude – Digitize [ShelfLife]
DJ Ras Kwame – Cum On [Soulja]
Artwork – Rank [Big Apple]
Benga – Amber [Big Apple]
2nd II None – Bulldozer [Road]
Wonder – What [Dumpvalve]
DJ Distance – Nomad [Hotflush]
Digital Mystikz – Chainba [DMZ001]
Plasticman – Be There Or Be Square [Terrorhythm]
Alias – Gladiator II [Self-Released]
J Sweet – Gutter (Alias Remix) [Sweet Beetz]
Musical Mob – Pulse Y [Self-Released]
Plasticman – Cha [Terrorhythm]
Mark One – Rain Dance [Soulja]
Plasticman – Industrial Graft [Rephlex]
Menta – Havoc [Road]
Macabre Unit – Or Else [B Line]
Fresh & Steady – Bitchslap [Fragile Beatz]
Plasticman – Sandstorm [Road]
Big E.D. – Frontline (Creepy Crawler Mix) [After Shock]
Menta – Rubba [Sounds Of Da Future]
Follow @getdarker on twitter