DJ Mike Mission – Tuff Jam UK Garage (100% Proof Sound Set)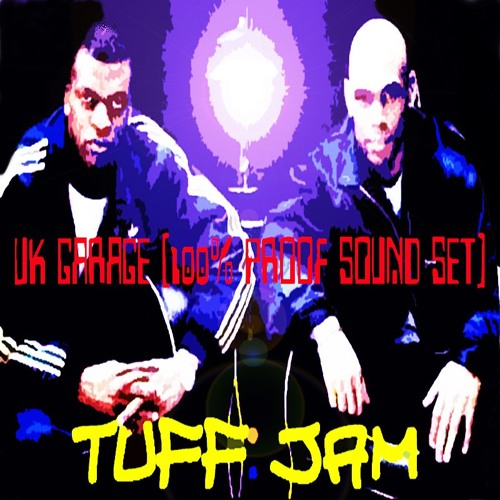 Mike Mission returns with a 70 minute set dedicated to the UKG legends, Tuff Jam and 24 of their productions from the last 20 years.
My top 24 Tuff Jam tracks marinated, seasoned and cooked to mark the anniversary for 20 years of UK Garage. These two living legends transformed the London club scene with that raw, rampant & rich sound, back in 1995! Respect to Matt 'Jam' Lamont & Karl Tuff 'Enuff' Brown. (Aka Unda-Vybe, Ultymate, Caution & D.I.Y).
Playlist:
01 Tuff Intro No. 4-Tuff Jam
02 History Of House Music (Original 95′)-Tuff Jam Feat.Tyree Cooper
03 Find The Path (In Your Mind) (Tuff Jam's D.I.Y Dub)-New Horizons
04 Hear My Answer!! (Tuff Jam Extended Original Mix)-Tuff Jam/Envelop
05 Find A Way-Tuff Jam Ft Xavier
06 Ooh La La (Tuff Jam's UVM Dub)-Coolio
07 Give Me Joy (Tuff Jam Remix)-Kathy Brown
08 Key Dub (Tuff Jam 's Klubb Conektion)-Tuff Jam
09 You're The One For Me (Tuff Jam UVM Mix)-House Of Correction
10 Don't Wanna Work (Tuff Jam Dub)-Sprinkler
11 Dangerous (Unda-Vybe Vocal)-Tuff Jam Ft Xavier
12 Walking Zero (Tuff & Jam Unda-Vybe Vocal)-Sneaker Pimps
13 Spread Love (Acetate Tuff Jam Cut)-Q-Rius
14 You Make Me Wanna (Tuff Jam UVM Dub)-Usher
15 Anytime (Tuff Jam Kick Dub)-Nu-Birth
16 Need Good Love (Tuff Jam Dub)-Tuff Jam
17 Feel My Love (Original Mix)-The Jam Experience
18 Sweet Sensation (Caution's Sensation)-Peekay – Rollin Heights E.P.
19 Keep Holdin' (Tuff Jam Remix)-Tuff Jam
20 Swing Low, Sweet Chariot (Tuff Jam Undavybe Mix)-Club Artists United
21 Best Friend (Tuff Jams UVM Dub Rub)-Good, The Bad & The Lovely
22 Tumblin Down-Tuff Jam Ft Xavier
23 Keep On (Tuff Jam UVM Dub)-M&S Ft Jay Ella Ruth
24 Track No Name-Tuff Jam
Follow @mikemission7 on twitter