Junior UK, Martin Carr & Mc Sharky P – Be The Same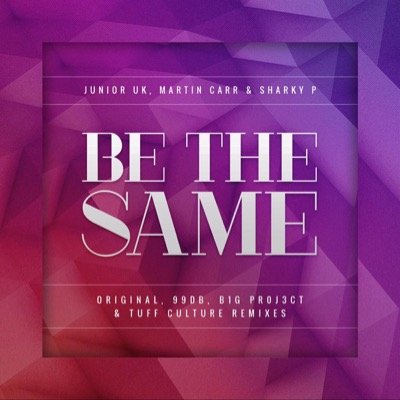 "This will definitely have you singing along and moving to the beats! A fun upbeat melody with bumpy and bassy twists. This paired with catchy lyrics bouncing the urban MC'ing against smoother vocals giving interesting texture." Mizz Ruby 
This is a nice bumpy 2 step track with melodic chords & a deep bouncy bassline, we tried to go more "Proper Garage" with this track and think we have achieved what we set out to do, this is definitely one for the UkG connoisseur's. It will be released via @southstarrecordsuk as a 4 track ep with remixes coming from 99dB, B1G PR0J3CT & Tuff Culture so keep your eyes peeled for the release as this is NOT 1 to miss.
Follow @iAMJuniorUk and @martincarrmusic on twitter