WIN 2 tickets to the NYE bash with Artful Dodger and Oxide & Neutrino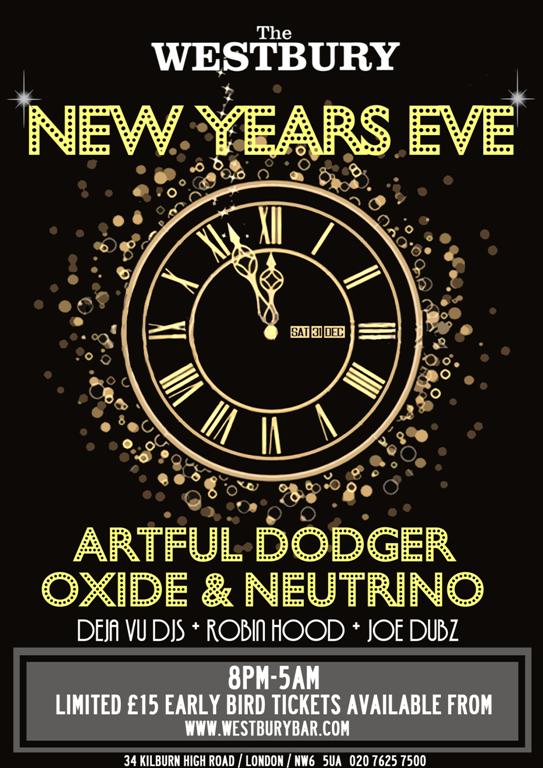 Have you got your New Years Eve plans sorted yet? No? Why not enter our competition to win a pair of tickets to the NYE UKG Party at The Westbury with Artful Dodger, Oxide & Neutrino, Deja Vu DJs Robin Hood & Joe Dubz
Tickets are now selling at £20 advance, so why not enter the competition and save your £20 for the bar!
The event is from 8pm right around to 5am and will be held at The Westbury, 34 Kilburn High Road, London, NW6 5UA
To be in with a chance of winning the tickets, let us know your name & email (twitter is optional) along with the answer to this question:
Which of the three listed tracks is not by Artful Dodger or Oxide & Neutrino?

The prize is for 2 (two) tickets to the New Years Eve Party only – you will need to cover all other costs. Prize draw will take place on Boxing day (26th December 2011) by randomly picking an correct entry.
Good luck!